6 Best Copywriting Techniques to Reach Your Readers
Want to be persuasive and inspire your readers to take action? You need to master copywriting techniques. They help you create powerful texts and increase conversion rates, engagement, and sales.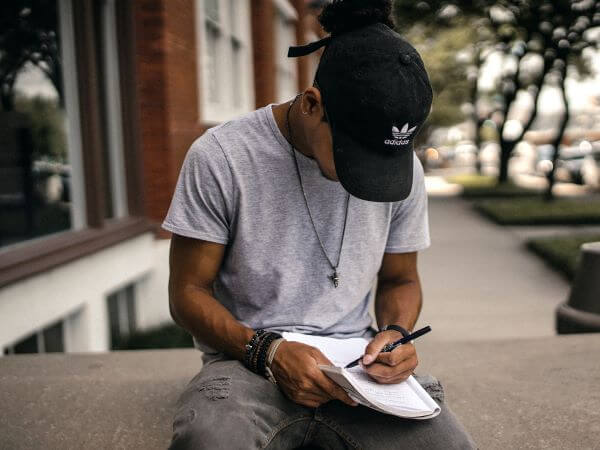 There's no mystery behind writing compelling copies. All you need is to practice and learn the most effective strategies. In this article, you'll find six copywriting techniques that will connect you with your audience and help your brand thrive.
1. Persuasion Tools
One of the goals of copywriting is to convince a reader to take action. This task, however, is the most challenging. You need to know some psychological principles of persuasion and learn how to present your arguments. The good news is that you can borrow some of the persuasion tools from academic writing. We've asked essay and paper writers from
DoMyEssay
to explain how to make your copies more convincing. Here are a few essential tips:
● Provide evidence to support your reasoning. You can include facts, statistics, research findings, analogies, etc.
● Outline your experience and background to make your copy more trustworthy. You can introduce references to occupation, academic background, and/or social role.
● Use social proofs. Testimonials, reviews, and success stories help you build trust with readers.
● People are emotional creatures. We're guided by feelings in our activities and decisions. Therefore, you should target emotions to persuade people to take action.
2. The 4 U's of a Killer Title
Today we're almost drowning in content from different sources, which also means that engaging your audience becomes more and more challenging. Even if you write a perfect copy, people might never click on it if you've failed to intrigue them with a title.
The 4 U's formula can help you create a catchy title, which is:
● Unique
If you want to attract the attention of your readers, you need to create a title that stands out from dozens of other articles they'll see on their feed.
Example: How Students Can Tell Their Story on the Class Bulletin Board
● Urgent
Urgency pushes people to get the information right away. Such titles will increase the number of clicks you get on your content.
Example: Read This Before You Buy Your Next Laptop
● Ultra-specific
Keep your title straightforward and clear so that the reader immediately knows what value they're going to get from reading the piece.
Example: 5 Time Management Tips for a College Student
● Useful
Try to understand the needs of your audience and offer them useful content.
Example: 10 Strategies for Expanding Your Business
3. Enticing Lead
Take your time to write a compelling lead. It's a brief opening paragraph that follows the title and serves to grab the reader's attention and set the direction of the whole piece. Leads can take the form of an:
● Anecdote

The lead illustrates the subject of the article through the anecdote that will be explained further.
● Summary

This type of lead briefly covers the facts and answers the most important questions addressed in the article.
● Question

Question leads are meant to be thought-provoking. Writers use them to connect with the reader directly.
The lead takes only a few sentences, but it determines whether or not the reader will stay and read the entire piece. So make it as effective as possible. There could be hundreds of ways to write a good lead, but here are the key scenarios:
● Set a stage for the story. The context helps the reader immerse themselves in the subject.
● Use strong verbs and active sentences.
● Make it relatable. Let empathy lead your writing.
● Don't be afraid to make bold statements.
● Write concisely. You rarely need more than 50 words in your lead.
● Conflicts turn into good leads. If there's anything controversial about the story, highlight it.
4. Benefit-Focused Messaging
Benefits are generally more convincing and appealing than features. Therefore, make sure they are the focus of your copy.
When you describe features, you concentrate on the technical side of your product or service. With this, you make a logical appeal. Yet, as we've already discussed,
people make decisions based on emotions
. They always outweigh rational reasons. Emphasizing benefits over features, you refer to feelings and experiences that make your message more relatable for the reader.
Benefit-focused writing gives the reader a reason to get your product or service. However, this doesn't mean that you can't write about features. You can use their description as complementary information after highlighting the benefits first.
5. AIDA
AIDA is one of the most effective and popular copywriting techniques. It stands for Attention, Interest, Desire, and Action. The formula is pretty straightforward, but it works in 99% of instances.
Grab ATTENTION
● Craft a powerful title and lead.
● Use humor.
● Add illustrations.
● Make surprising and bold statements.
● Inspire curiosity.
Elicit INTEREST
● Present information that brings value.
● Build an emotional connection with the reader.
● Focus on what is relevant for your target audience.
Create DESIRE
● Present the benefits of your product or service.
● Convey its value.
● Offer evidence.
Inspire ACTION
● Encourage your reader to react.
● Craft a direct call to action.
6. PAS
Another copywriting technique is PAS, which stands for Pain, Agitate, and Solve.
● Pain
Analyze your target audience to find out what pains, challenges, and risks they're facing in everyday life. Referring to problems allows building a connection with the reader like nothing else and evokes a strong response.
● Agitate
Stir things up a little to appeal to the reader's emotions. This step is based on empathy. You should show the reader that you understand their struggles and want to offer them a way out.
● Solve
Explain that your product or service can solve the reader's problem and make their life easier. Your copy will benefit if you also outline the outcome and offer some evidence.
The Bottom Line
The copywriting techniques will give you a starting point to arrange your piece and make it effective for a particular scenario. Use them to craft powerful messages for your posts, articles, ads, emails, and even audio and video content. However, regardless of the technique, you should always focus on your target audience and write keeping your client's needs, challenges, and expectations in mind. This way, you'll find the right words to offer your clients relevant and valuable content and encourage them to take action.