6 Tips on Editing Your Academic Papers
Many students falsely believe that academic essay writing is only about writing. In fact, the art of creating college papers includes lots of aspects. They include researching, planning, writing, proofreading, and editing.
An unedited paper is half-cooked. You can't present it to your instructor. A skilled professor will find lots of inconsistencies in the very first paragraphs if you aren't proactive and don't make adjustments. That means that mastering essay editing is as important as learning to write killer academic papers.
Unfortunately, lots of students simply don't see why they need to spend so much time on writing and editing. There are so many things they would gladly do instead of sitting and staring into the computer screen trying to spot a mistake.
At the same time, essay writing is getting more and more popular as a task. With students studying from home, it is becoming one of the most effective ways to evaluate their knowledge. That being said, today, students get to write three and more essays per week.
Can all these essays be of high quality if they are written under pressure and with strict timing limitations? Can students truly immerse into writing if they know they are being bombarded with writing assignments?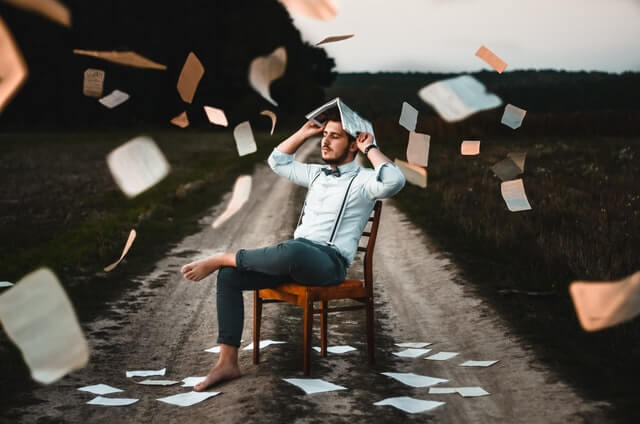 The internet has quickly provided an answer to all these problems. Today you can simply type "
write my essay service EssayHub
" and you'll get a whole team of professionals to work on your orders. Writing, editing, proofreading – you'll have it all covered.
Don't be ashamed of asking for help if you need it. Students facing an enormous burden of college, work, and family commitments must know that there are those who are ready to come and help. If you are concerned about writing, you can ask the team to edit and proofread your text to make sure it is consistent and meets all requirements.
In addition, essay writing services usually offer lots of materials for free. You can learn a few writing or editing tricks without crossing any ethical lines.
Here are a few tips for academic editing.
Use Available Grammar and Spell Checkers
Everybody must have heard about Grammarly and other similar tools. They require a subscription, but at the same time, they save your time by detecting words and sentences that need improvement.
Essay writing services recommend using external grammar and spell checkers whenever you need to proofread or edit your paper. Some of them create their own tools and offer them for free. They help customers evaluate the quality of papers received and also assist a wider audience with editing.
Find a Great Plagiarism Checker
Don't submit your paper without a proper plagiarism check. It's critical that your paper is 100% original.
Unfortunately, many students ignore this check before they get accused of copying. The fact is that you may not even use a certain source in your work, but the similarity levels will be high and it will trigger plagiarism.
Spare a few minutes of your time by running your text through a plagiarism detector rather than proceed without doing it. An anti-plagiarism check is indeed an essential part of the editing process.
Get Rid of Similarities and Repetitions
Your editing is good if you can track all similarities and get rid of them. The internet offers lots of paraphrasing tools that can help you. No, it's not that you should copy a newly generated text and paste it instead of yours. Yet, this new version may help you find some ideas of how to reword what you've written.
Rewording also helps if your text is monotonous. It helps to get rid of repetitions that make the whole text read smoothly.
Correct Your References
Don't think that nobody cares about the quality of references. For academic people, the literature used in the essay is everything. Some of them will truly dig deep to find the slightest mistake in your in-text references and works cited.
Thus, keep abreast of all changes with regards to referencing styles and manuals. We advise using automated citation generators, but you should be able to understand if its algorithms are outdated. Even punctuation mistakes in referencing are absolutely unacceptable.

Ask Someone to Proofread the Paper for You
Having a second pair of eyes is always a good idea. Of course, you should read the essay by yourself first. You'll spot some contradictions and grammar issues. Then, you should use all those instruments discussed above to make your editing even better.
To add more sense to your essay and make sure that everyone who reads it gets it, ask someone from your family or a friend to be your proofreaders. Yes, they are not professional writers. Nonetheless, the way they understand what you are talking about in your essay is definitive for your success. It means this is exactly what your instructor will read. And your goal is to make sure that it covers all the topics and ideas that you intended as an author.
Get Professional Help
There are academic people who do proofreading for a living. They know how to make every academic paper a perfection. You can write the whole assignment yourself. Yet, a gentle touch of professional proofreaders will definitely help you excel.
Of course, students can hardly afford to have professional proofreaders on every writing assignment. However, if you are especially concerned about your paper or going to submit a dissertation, you'd better reach out for professional help.
Takeaway
Editing is not optional to writing. It is integral to it. Nobody can write flawless texts from scratch. That means you have to go over your draft once again to avoid making common mistakes. This is the least you can do.
If you aim to get a high grade, you should really invest your time in editing and proofreading. You can do it yourself, ask your loved ones, or even request professional assistance. Any of these ways is good enough if it guarantees that you get a seamless paper in the end.