How Can College Essay Help Raise Your GPA?
Many colleges and universities typically utilize three criteria to determine which applicants to accept and which to reject during the admissions process:


•
Previous courses, including your grade point average from your high school work (GPA), normally your GPA is written on your detailed transcript but if the administration of your school/college hasn't announced results yet so far you can always consult Free
College GPA Calculator
it's so amazing that you only must put your credit points and rest of the work will be done by itself.
• The two most regarded standardized test results are the SAT and ACT.
• Admission/Entrance essays
The college application essay gives you the best chance, out of the three criteria, to stand out from the crowd and reveal the person behind the numbers. You can increase your chances of getting accepted to any university or college by using the tips in this article to help you write a college essay.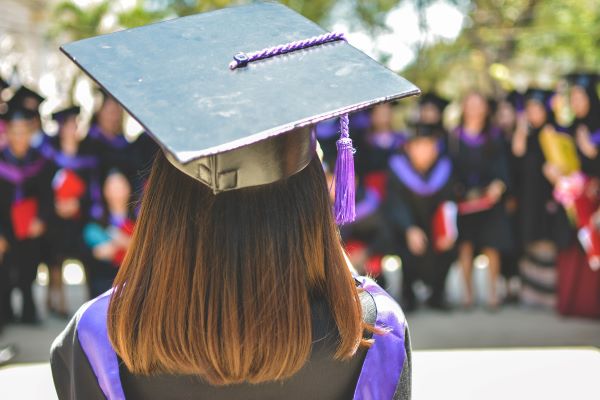 Why are essays for college important?
Universities want to be sure that they are choosing applicants who will succeed both academically and socially in their campus community. The only part of your application that gives you a chance to tell them about the person behind your numbers is your college essay.
By telling your story in your own words, it provides you the chance to interact with the admissions committee and demonstrate why you are a good fit for their institution. Let's take the scenario where you have a poor GPA and want to enroll in college. You have the chance to talk about your poor grades in your college essay. You can discuss the events that contributed to your low GPA, the actions you have made to raise your grades, and the lessons you have taken away from the situation.
In other words, your college essays allow you to boost your application while also helping to personalize your application. Despite this, poorly written essays can hurt your application more than help it. Strong college essays and excellent recommendations can help a student with a low GPA gain admission to a college, but a student with ideal numbers may be placed on a waitlist or even rejected due to a poorly written college essay.
Tips to compensate GPA through the outstanding college essay
Now that you are aware of the importance of well-written, captivating college essays for candidates, let's discuss the guidelines and techniques for writing an essay that will not only stand out but also improve your application.
Essays come in a variety of forms. When writing an academic essay, there are many details to consider as well as a format that must be followed. But because it isn't mentioned here, I'll talk about a generic essay. To write a nearly flawless essay (there is always space for improvement), you must pay attention to the following:
1. Choose Your Essay's Objectives: You should consider your answers to the three questions as well as how you want the admissions officers to view you. What should they think about your personality and hobbies after reading your college application essay?
Most students want to come across as trustworthy, reliable, and academically driven to the college admissions committee. These are great essay objectives, but you should also take your coursework into account. If your coursework already demonstrates that you are diligent and studious (due to the vast range of advanced classes you have taken), you might want to draw attention to another aspect of your personality.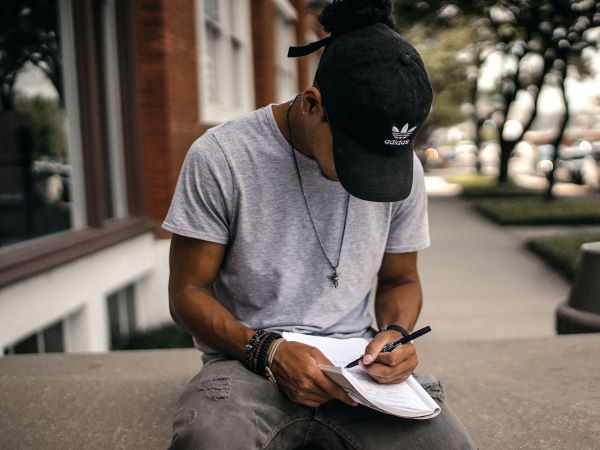 2. Set Yourself Apart from Other Applicants: This strategic thinking exercise ought to be simple. You are, by definition, distinct from most American citizens who apply to American universities since you are an overseas student. But just saying, "Well, I'm not from around here," is insufficient. You must instead highlight the advantages of your native culture. A line or two should be sufficient to get the admissions board's attention; you don't need to go into detail.
Keep in mind that you are a full person with a lifetime of experiences, not merely an international student from an unusual background.
3. Provide fresh details: Never reiterate information from your transcripts, high school CV, or any other application component in your college essay. Do not waste this opportunity to humanize your application and promote yourself as a candidate by providing the admissions committee with material that they already know.
Consider your college essay as a cover letter for your application to colleges. Your GPA, grades, and extracurricular activities are displayed on your school transcript and other application materials in this case for your college application. The cover letter (or college essay) on the other hand, is a little more personal. It should include more details on your personality, soft skills, and other abilities that aren't measurable.
4. Have someone review your essay for errors: One of the most significant pieces of advice on this list is this. Every writer is aware that the words in your thoughts don't always translate accurately onto the page. It's simple to deceive yourself into thinking the essay says something it doesn't since you already know what it should say. This is the reason you should have an English teacher, or a friend read your essay and check your:
Grammar: Did you use entire sentences in your writing? Does each of your verbs and topics match up?
Do all the words have the appropriate diction for an American audience?
Have you arranged your sentences in a logical order?
5. Always end your essay with a summary: Don't just restate what you said in the introduction. Many times, I see students use "and therefore/thus" to reiterate their position in the conclusion paragraph. The checker does not see this repetition favorably because it indicates a weak writer. Even though you don't have to make any new points in the conclusion, avoid repetition. Briefly paraphrase your talk to summarize it, and then offer any recommendations you feel are necessary.
I hope this is helpful. Best of luck!