How to Rewrite Article Without Plagiarizing
"Article Rewriting" term means revealing the information in a new and effective style. By this technique, you can grab the attention of the audience in a catchier way.
Article rewriting is directly referring to create something new. Simply, making some changes in a text by replacing some words, expressions, and writing different sentences.
Moreover, sometimes rewriting technique generates whole new paragraphs in a text to make it more appealing and interesting for the audience.
The main reason for it, when you try to change every single word in the text to make it more attractive, it normally loses the main concept of the subject.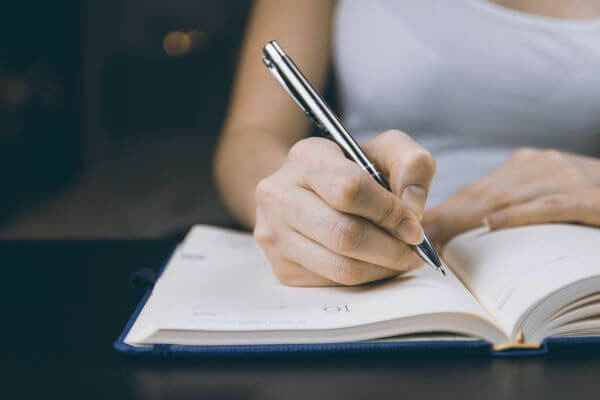 But, to maintain the originality of the content is the primary and basic factor that you surely need to keep in mind while doing rewriting or even changing the phrases in any text.
Any beneficial pathway can offer you exclusive approaches to rewording or rewriting the content.
These exclusive approaches are pretty supportive to feature diverse thoughts and small hints of paraphrasing an article.
The professional writers recognize the authentic ways of rephrasing and try to increase the guide for doing it in an appropriate manner.
These guides are primarily based on several explanatory attainable strategies of rewriting.
Here are few parts that will not allow you to ask how to rewrite an article without plagiarism again.
So first of all, you have to know about, what is plagiarism exactly?


Plagiarism
Plagiarism is generally definite as; "To add some data/information in your article, blog, or in your whole content which is not exactly written by you. Or you have picked it from any website or taken it from any person."
Also, plagiarism is directly meant by, you have not given proper credit to the real source of the content from where you have stolen it.
If you want your content to be
plagiarism-free
, then you must have to mention the original author's name to it.
Plagiarism is an offense. If you do this, the original authors have right to give a copy strike on your content, or they can report it.
If you use their content without taking permission from them, it is a complete disrespect for the audience who rely on you and believe you will provide them some new information.
All in all, you can't copy-paste someone's material totally, if you do this, you have to face the consequences of it.
Plagiarism is not only about one type. Using someone's work or data without asking to that person is considered as plagiarism. But in other words, self-plagiarism is another thing to deal with.
If you are
writing an article
and you are using the same ideas, again and again, it simply refers you are creating self-plagiarized content.
If you are a blogger or a writer, one thing you always should avoid to take is plagiarized content.
The reason is, Google dislikes plagiarized content. And you content will not get the high ranking in search engines.
The best part to avoid plagiarism is, to rewrite the piece of content or article. By using some new, fresh, and innovative thoughts, expressions, words, or even the style of writing.
With this specific strategy, you can make your content unique. Rewriting is a practical behavior that gives great look to data and makes it more eye-catching.


Article Rewriting
Writing content demands creativity from you. Every day you have to come up with some new, fresh and innovative thoughts.
Using different and unique words in your writing on daily basis is such a challenging practice. And everyone does not have the guts to do it properly.
Rewriting articles is mainly the writing technique. This technique is normally used for producing new content without plagiarizing.
There are multiple ways to rewrite an article or any text.


Manual Rewriting
The first way is to do it manually. But doing it by hand and manually by using the brain is such a hectic task.
And the reason is, we are not used to it. We carry a very limited stock of vocabulary.
But rewriting an article in a manual way demands great flexibility with the language. But unluckily, we do not have it.
So, we have to look for the other way unwillingly, and that is an online article rewriter.


Automatic Article Rewriting
We do have a bundle of article rewriters available online. Which simply makes suitable changes in a text by replacing words by their synonyms and some phrases or sentences.
Moreover, sometimes it completely changes the whole paragraph and makes it more unique.
Article rewriter
can make your content plagiarism-free. Article Rewriter makes essential variations to create a great look at the given content without altering its real meaning.
Just you need to put the content in the "original content" box. Then you have to click on the button, "Rewrite Article".
And our advanced rewriter checks the content in just a few seconds and provides you the best result with maximum but appropriate changes in the text to avoid plagiarism.


Manual vs. Automatic Rewrite Article
We have many automatic article rewriters. But if you think you can do it manually, then you are in pain.
We are living in this advanced age, where everyone wants to work hard. But here the need is, to work smart not hard.
Doing manual article rewriting is such a difficult task. And it takes a lot of time as well.
In comparison to automatic article rewriters, your first priority should be to read the article thoroughly by yourself, not only once but at least twice.
After doing this proofreading, you need to think about the words you really want to change or replace in the text and probably you will highlight those.
And then, you will spend your hours and hours editing it, and presenting it in a well-mannered form.
It only finds easy, but doing it on your own is a terrible problem. Because, it consumes a great amount of time, which you can't even think about.
And then, obviously, you run out of the vocabulary to make it attractive.
So, wasting your time is really not a good option for you. Instead of this, you have to choose the online ways to do it.
An article rewriter will provide you with this facility within just seconds and it gives you text with uniqueness. And you will not face the problem like plagiarism.
Because online tools can really be helpful and save you from spending your efforts and time.


Final Words
As I have discussed multiple options to write an article with uniqueness.
Now, the choice is yours either you go for manual rewriting or want to pick an article rewriter to fulfill your purpose.
But, I'm pretty sure it using an automatic article rewriter can be a great help to write an article without plagiarism.